Acrylic Colors 12x12ml by Maries
[Different Acrylic]
Set of 12 artist acrylic colors in aluminium tubes 12 ml. Maries, China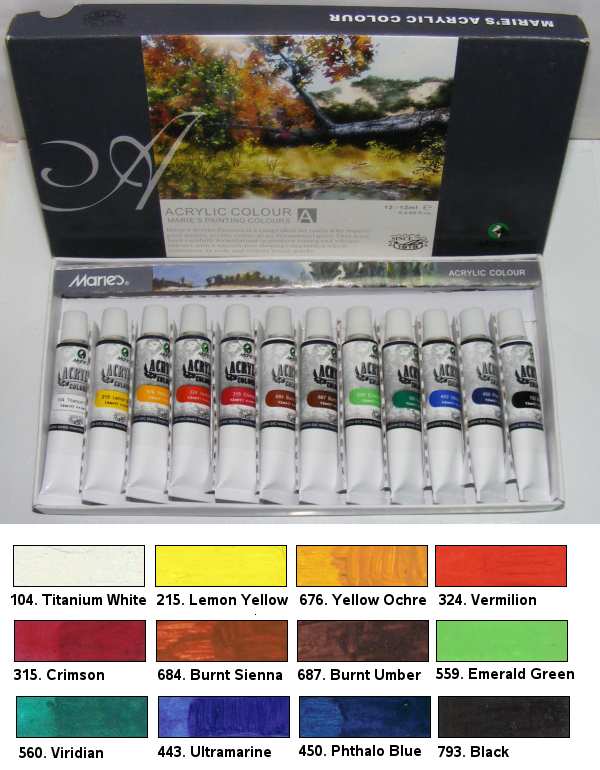 // Marie's Acrylic Colors are new type drawing colors
developed by company on June 1980.
These colors have brilliant shade, good dryness and stability,
strong adhesive power, good water resistance.
They can be employed to make painting or handwriting on paper, wood,
textiles, cement and bamboo articles.
After using, the tools should be washed or dipped into the clean water
in order to avoid becoming dry and hard.

The Composition:

104. Titanium White

215. Lemon Yellow

324. Vermilion

315. Crimson

443. Ultramarine

450. Phthalo Blue

560. Viridian

559. Emerald Green

676. Yellow Ochre

684. Burnt Sienna

687. Burnt Umber

793. Black
12 tubes x 12 ml.
Maries, China
282 gr / 290 g Other Companies
Different Acrylic