Poster Colours 12
[Faber-Castell]
Gouache paints set 12 colors * 10 ml. Safe for Children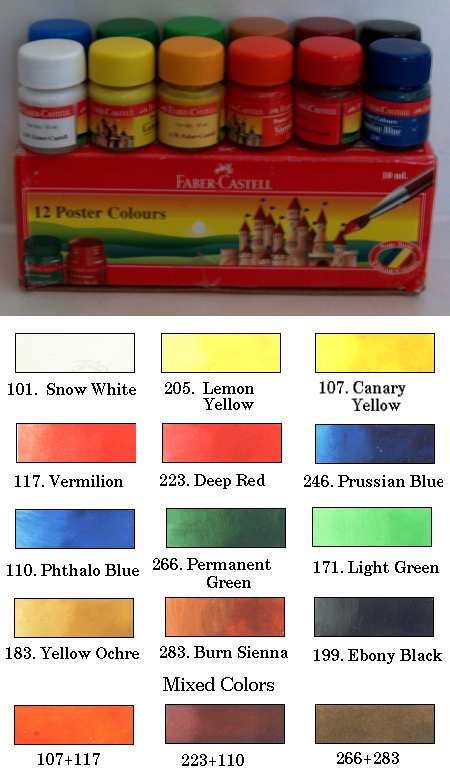 Faber-Castell water based poster colors.
Set 12 colors in glass jars 10 ml each.
Non-Toxic, Vibrant Colours.
101. Snow White
205. Lemon Yellow
107. Canary Yellow
117. Vermilion
223. Deep Red
246. Prussian Blue
110. Phthalo Blue
266. Permanent Green
171. Light Green
183. Yellow Ochre
283. Burn Sienna
199. Ebony Black
Products code: 141012
Certified Quality System ISO 9001:2000
Established in 1761, Faber-Castell is known Internationally as one of the worlds leading players of writing, drawing and colouring implements, with a range of over 1800 products worldwide.
Children all over the world are playing and learning with our high quality, child safe products.
When you see the Red Faber-Castell Box, rest assured that you are buying the very best at an affordable price.
After all... we have been doing this for almost 250 years !
Faber-Castell
500 gr / 500 g Faber-Castell
Faber-Castell
Gouache in Sets