Silver
[800]
[DecorFin Textile colors]
Metallic Paint for cotton, linen and most mixed fibres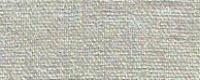 DecorFin Textile
Water-based paint for textile.
Water-soluble.
Water-proof after iron.
Ready to use.
Drying time approx. 2 hours
Fix with iron on reverse at least 2 mins per 25x25 sm
(see washing instructions for your textile).
Washable at 60°C, silver and gold - at 40°C.
Clean brushes with water.
Never mix with turpentine, other solvent or oil paints.
Transparent
For white to lightly colored, washed cotton, linen and most mixed fibres.
Opaque
For dark to light textile.
16 ml / 55 g Royal-Talens
DecorFin Textile colors