Acrylic Metallic color set 8x22 ml
NEW
[Different Acrylic]
Decorative Metallic and Pearl transparent Acrylic for Art & Craft. 22 ml x 8 colors (8x0.75fl.oz). Art-Rangers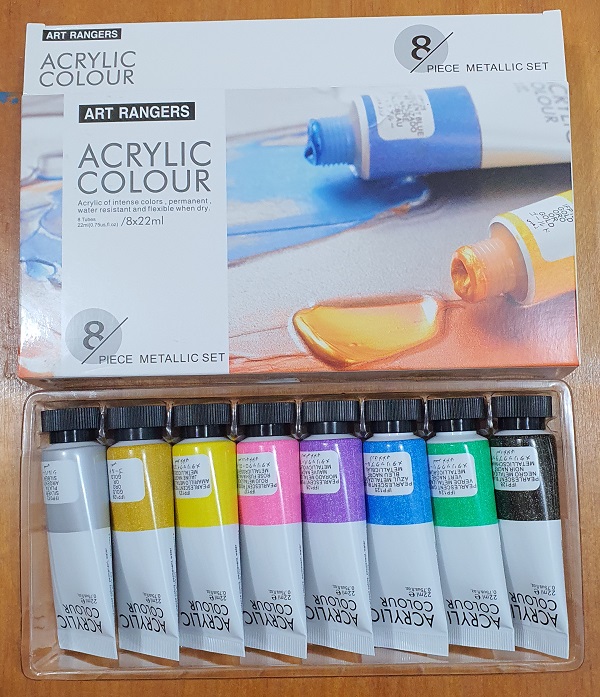 Metallic and Pearl Acrylic colours 8 tubes x 22 ml (8x0.75 fl.oz) by Art Rangers.
Acrylic paint of intense color and coverage.
Permanent, water-resistant, transparent and flexible when dry.
Dries to a permanent satin-finish paint film.
Applicable on multiple supports: paper, canvas, wood and others.
Dilute with water.
Clean tools with water before acrylics dry.
Drying time 15-30 minutes (for thin layer).
The composition:
- Silver
- Gold
- Pearlescent Yellow
- Pearlescent Rose Red
- Pearlescent Purple
- Pearlescent Blue
- Pearlescent Green
- Pearlescent Black
Carton box 212x150x32 mm.
WARNING:
Not suitable for children under 3 years of age.
Art Rangers, made in China
8x22 ml / 310 g Other Companies
Different Acrylic