Temporary Body Tattoos #5 Pro
[BeautyCare]
Fashionable Temporary Tattoos. Non-toxic, Long Lasting, Remove & Waterproof. Size of Sheet 174 x 250mm (6.85 x 9.84 inch)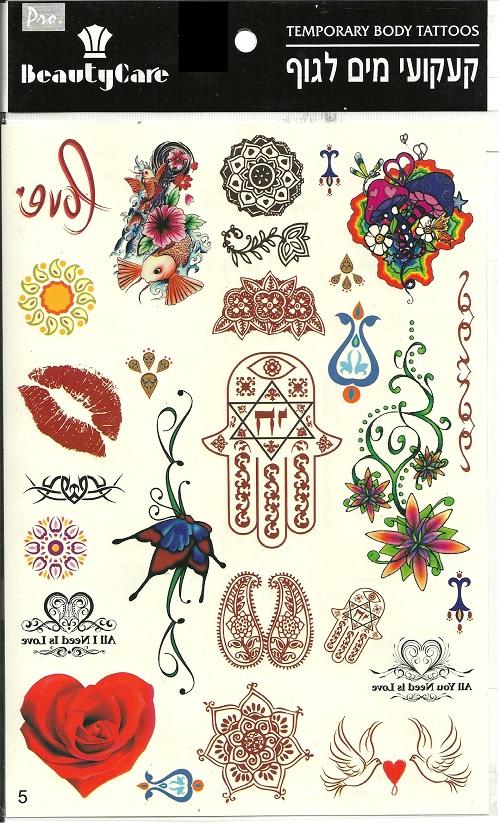 Fashionable Temporary Tattoos:
Realistic, Long Lasting, Non-toxic, Easy to Apply & Remove & Waterproof.
Application:
1. Select a place on body where you wish to apply the tattoo.
Clean & dry the skin properly.
2. Cut the selected design & wet it's back side by wet cloth or sponge.
3. Gently remove the transparent film covering the tattoo.
4. Put tattoos face down on skin & press gently & uniformly.
5. Peel the corner of tattoos gently & check if it has completely transferred.
If not wet again & press.
6. Your tattoos can last for several days if transferred properly.
7. You can remove the tattoo by rubbing with cream, baby oil or alcohol.
Distributed solely by BeautyCare, Israel
13g / 15 g BeautyCare
BeautyCare
Tattoo for Body Art